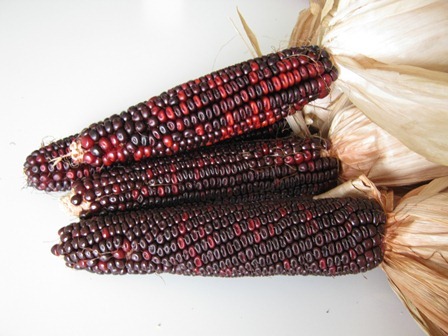 Bloody Butcher Red Corn
is a true American heirloom corn with beautifully striped deep red kernels said to resemble the blood on a butchers apron.  This corn is an old dent-type corn and has been grown in the United States since at least 1845. Its stalks reach ten to twelve feet tall producing two to six ears of corn per stalk.
Our Red corn whiskey promises to be a extra smooth and sweet single barrel whiskey.    We will be distilling this again in June of 2021.  This single-barrel corn whiskey is aged in White oak barrels from Louisville, Kentucky and promises to deliver a extra buttery and nutty finish.   This will be a extremely small production run –  100 gallons of whiskey bottled at 100 proof.
We mill the grains on site and then ferment them for 7 to 10 days before distilling.  Even though we use red corn,  the whiskey comes out as clear as water before we put it into our white oak barrels for ageing.   The oak barrels and time color the whiskey and polish the taste –  it comes out with a deep amber color and a smooth and polished  taste.   Get your name on the reserve list as this will be spirit that will only be sold at the distillery.