Keel and Co Distilling Inc. is a micro distillery located in Headland Alabama.  We make Bourbon Whiskey, Moonshines, Rums, Vodka, and Gin.  We have a tasting room so you can come in and taste the products before you purchase a bottle.  On Friday and Saturday we have live entertainment and a food truck.  Come on by, taste our products and enjoy our live band.  Keel and Co. Distilling is one of the most popular places to visit in South East Alabama.   If you can't make it by the Distillery you can pick up a bottle at many of the area package stores.
119 West Church Street Headland Alabama
Rye, Bourbon, Rum, Vodka, Gin, and Moonshine Products
Tasting Room Hours
Thursday 12:00 – 7:00
Friday and Saturday 12:00 – 11:00
334-798-4907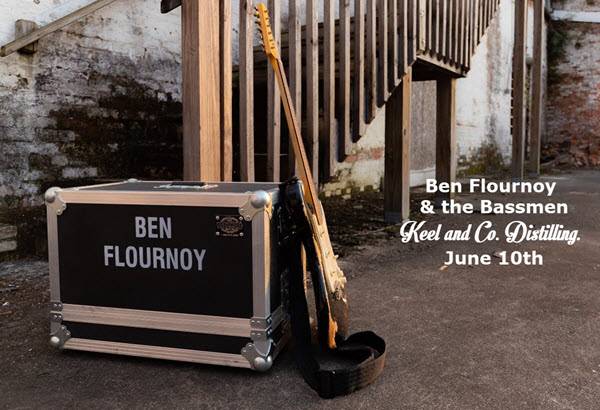 Friday June 9th  Aaron Bastic 7:30- 10:30   Cubano's Food Truck
Saturday June 10th  Ben Flournoy and the Bassmen 7:30 – 10:30  Cubano's Food Truck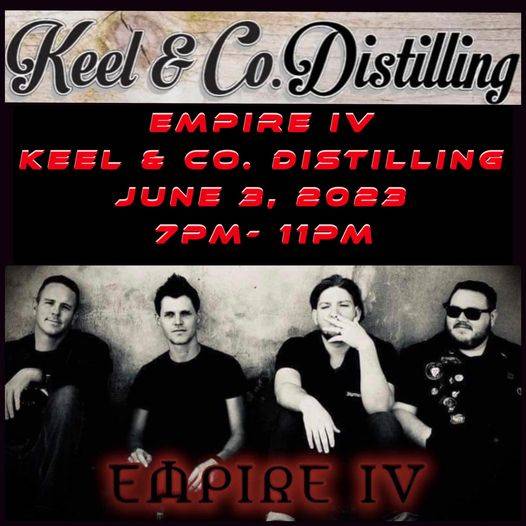 Empire Iv Band Saturday June 3rd.
June 3rd Empire IV graces the stage in Headland, AL at Keel and Co. Distilling for a night of fun, food, drinks, and ROCK! This IS an all ages show, so don't be afraid to bring the kiddos with you! We'll be rocking the house from 7PM until 11PM (as to not wake the neighbors
). Also there is NO COVER CHARGE to get in as well! Come and hang with the EMPIRE! We'll have all types of music from Bush to Alice In Chains to Empire IV!  We might even have some  new original music to play.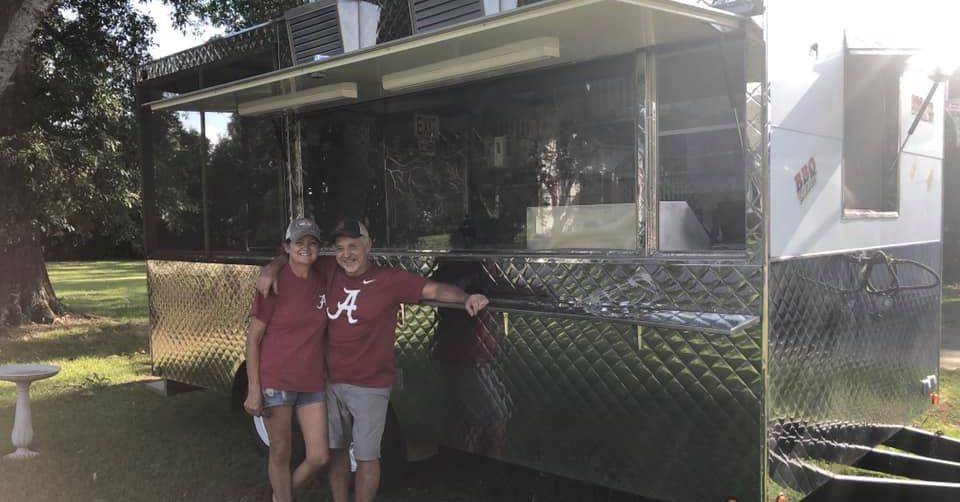 June 2nd and 3rd Food truck will be Bama Byrd Feeder.
These people know how to cook.  The boudan balls and the bbq potato, and the mexican corn are fantastic choices.
Several more of the ABC Select Spirits stores in Dothan, Headland,  Ozark, Enterprise, Eufaula and Montgomery have started stocking some of our products.   Bootlegger Spirits, Main Street, and Fast Stop are also carrying more of our selection.   If you don't find our product in your Favorite Spirits store, ask them to stock it or ask them to call us at 334-798-4907 and we will reach out to them.
You can also purchase our products at these locations:
The ABC Select Spirits Store near Walmart on 231 North in Dothan and the ABC Select Spirits Store on 431 North in Headland Alabama are carrying a large selection of our products.  The ABC on Ross Clark Circle in Dothan will be setting up a large display by early February.  If you can't make it by the distillery, stop by one of these locations and pick up a product or two.  If your favorite ABC store is not carrying the Keel and Co. product you are looking for, ask them to stock it.